En Brogue X Heather Orr Limited Edition Hangers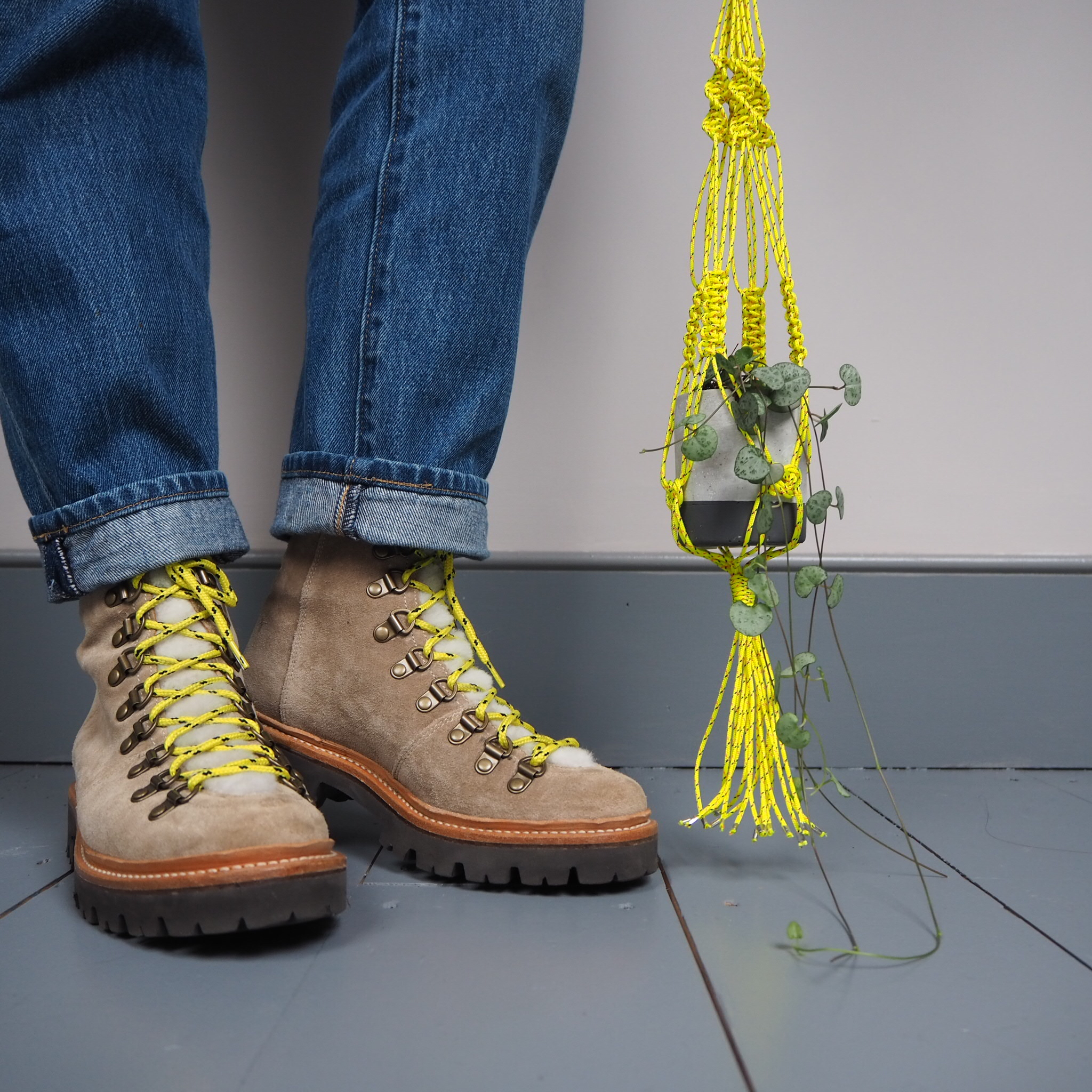 En Brogue X Heather Orr Limited Edition Hangers
Heather Orr has teamed up with Fashion Writer and En Brogue blogger, Hannah Rochell to bring you these limited edition macramé plant hangers, inspired by Hannah's love of hiking laces and Heather's love of tying knots!
Choose from black, grey or yellow fleck, with just 10 available in each colour you'll need to hurry!
A hand-knotted macramé plant hanger in polyester cord, finished by hand with silver coloured metal cord-end finishings.
Suitable to hold a plant pot with a height and diameter of between 7-10cm.
Hanging Length approximately 55cm including tassel.
Tassel length is approximately 12cm.
Please note the plant, pot and hook are not included.